A Family First Initiative
Families makes up society and it is the root of a functioning society. That is, in a peaceful setting and atmosphere the male, female and their children are all living out their unconditional love and respect for one another through their Godly defined biblical identities. Truly, the identities of each family member is void of possessing a double-mind. James 1:8

Do you know of a family that have a legitimate need?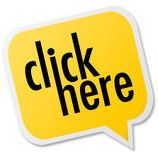 Our Engaged Success
Click here to select a donation, service or give us your wish list. Donations
Get Your Donated Product Today
As a collaborative engagement with our marketplace Partners and their disclaimer(s), we make every effort to ensure all donated items are in working condition. Please note that some items are transported to us in pre-used condition while other items are open-box and new in its original packaging.